587, 589, 591 Talbot Street, London, Ontario N6A 2T2, Telephone: 519-438-8941
Email: mchcoop@execulink.com

HOUSING CHARGES
Unit Rates

1 bedroom
Old Kent & Talbot
$698.00

2 bedroom
Lichfield
$698.00

2 bedroom
Talbot
$825.00

2 bedroom - 2 storey
Talbot
892.00

3 bedroom
Talbot
$911.00


No Vacancies.

Currently, our wait times are up to and possibly exceed a 2-5 year wait. We are not accepting applications at this time. Please check in via email to see about availablities.
HOW CAN YOU BECOME A MEMBER?
Just follow these steps:
• Take a tour through our diverse
Unit Designs
• Complete an
Application Form
and send it or drop it off to Mary Campbell Co-op's Administration Office
• Attend an Information Meeting and learn the basics of co-operative living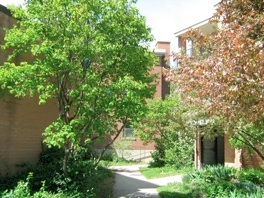 INFORMATION MEETINGS
Consider joining us for an information meeting to learn more about our Co-op and to place your name on the waiting list.
Contact: 519-438-8941 or email at mchcoop@execulink.com