587, 589, 591 Talbot Street, London, Ontario N6A 2T2, Telephone: 519-438-8941
Email: mchcoop@execulink.com

HOUSING CHARGES
Unit Rates

1 bedroom
Old Kent & Talbot
$683.00

2 bedroom
Lichfield
$683.00

2 bedroom
Talbot
$810.00

2 bedroom - 2 storey
Talbot
877.00

3 bedroom
Talbot
$896.00


No Vacancies.
We would love to have you on our waitlist.
Please join us for Information Nights;

June 5 and Oct 9, 2019
Location: 587 Talbot - Common Room at 7pm
HOW CAN YOU BECOME A MEMBER?
Just follow these steps:
• Take a tour through our diverse
Unit Designs
• Complete an
Application Form
and send it or drop it off to Mary Campbell Co-op's Administration Office
• Attend an Information Meeting and learn the basics of co-operative living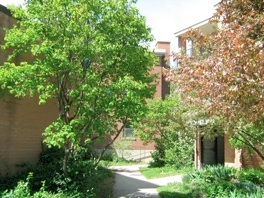 INFORMATION MEETINGS
Consider joining us for an information meeting to learn more about our Co-op and to place your name on the waiting list.
Contact: 519-438-8941 or email at mchcoop@execulink.com