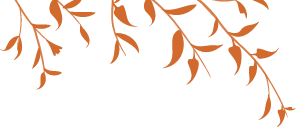 587, 589, 591 Talbot Street, London, Ontario N6A 2T2, Telephone: 519-438-8941
Email: mchcoop@execulink.com

Complete and return the application form with a $20.00 non-refundable application fee to be paid by cheque or money order only. (This is used to preform your credit check)



Application Form



How To Verify Income



Personal Information Protection Statement

Attend an Information Meeting where co-op members will show how co-ops operate and will try to answer all your questions. Please call the office to find out the date of the next scheduled session or check the "Information Meetings" page on this web-site for dates.

Please feel free to call and talk to our Co-ordinator at 438-8941 if you have any questions regarding the procedure or the application form. Please note: an "applicant" is any adult 16 years or older.

Don't forget to sign Page 5 of Application Form giving permission to perform a credit check.

The Co-ordinator will:
• Conduct a credit and landlord check

The Membership Committee will:
• Contact you, the applicant(s), to arrange an interview time and conduct an interview with you
• Recommend acceptance or refusal of your application to the Board of Directors

APPEAL PROCESS
If you the applicant(s), choose(s) to appeal the decision made by the Board of Directors, an appeal notice must be submitted by the applicant(s) to the Board of Directors of Mary Campbell Co-operative Inc. by 5:00 p.m. on the 7th day after receiving the refusal letter. The Membership Committee will then grant a second interview conducted by two different Committee members. The second interview will take place within ten days of receipt of the appeal notice, barring any unforeseen circumstances.