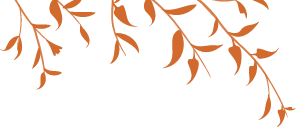 587, 589, 591 Talbot Street, London, Ontario N6A 2T2, Telephone: 519-438-8941
Email: mchcoop@execulink.com

Growing up in the dust-bowl of the 1930's, Mary Campbell acutely observed the loss of dignity of working people, felt their suffering and heard their frustrations, and wanted to change society to build a better world for people. The mid-century presented many issues and causes - the right to organize, the peace movement, the feminist movement, worker's culture, and technological change.

Her response was personal and thoughtful. She was a trade union women's auxiliary organizer, newspaper editor, strike support organizer, youth organizer, and federal candidate. She attempted to organize her fellow workers, and established a food co-operative.

She welcomed the Americans evading the draft. She advised young working mothers. She lovingly raised five children. Her experience confirmed that people sought change when they realized their individual self-worth. Many learned this message, and, for them, became a wise teacher.


...........


In the fall of 1982, the common goal of developing a housing co-operative in downtown London began with the incorporation of the Central London Housing Co-operative Inc. In February 1984, members voted in favour of changing the name to Mary Campbell Housing Co-operative Inc., in honour of the well-known feminist and social activist who had died the previous year.

In May of 1983, the Co-op purchased the Cleve Court apartments, located at Central & Talbot Streets in downtown London. With approval by Ottawa in December 21, 1983, construction began in 1984 with three of the Cleve Court buildings torn down to make way for a new "Talbot" seven-story high-rise. with the remaining two buildings, renamed "Lichfield" and "Old Kent" under renovation.

On June 22, 1984, the first Mary Campbell Housing Co-operative model suite was celebrated and shortly thereafter, the first members moved in.


Thus was born the Mary Campbell Housing Co-op.